Slide your way into fun with rental party equipment.
Our team strives to go out of its way to make your event unique, memorable, and stress-free. We understand that party rentals are just one small piece to your puzzle. That said, we're committed to making it fit smoothly and seamlessly into your event, giving you one less thing to worry about! Inflate The Party has a large selection of inflatable bounce house rentals with a wide variety of themes to fit your preferences. We also have a selection of water slides and combination slide/bounce houses in our inventory. Slides provide a safe, exciting form of entertainment for your event and a great companion to a themed bounce house. Check out our full list of party rentals below.
36 inch Bar Height Cocktail Table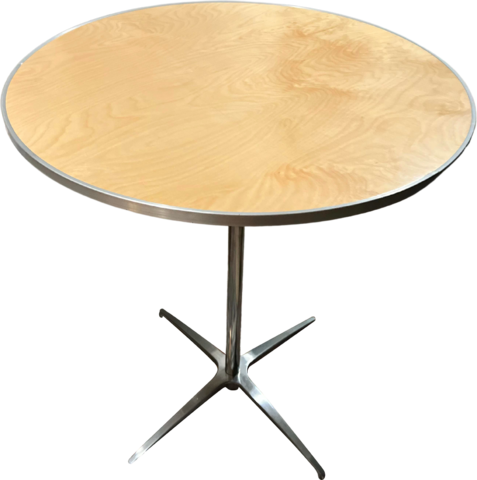 Description
36 inch Bar Height Cocktail Table
Inflate The Party offers 36 inch round bar height cocktail tables with a classic wood top to bring even your most elegant event to life. The 36 inch round bar height cocktail table can elevate your reception, party, birthday, party or other event with its simple sophistication. Be sure to book your chairs and look at our other amazing add-ons to complete your event.