Bounce House Rental near me
Tropical Bounce House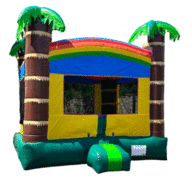 Castle Bounce House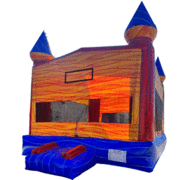 Bounce House Rentals
Are you planning a Bounce house rentals birthday party, family gathering, or community event in Richmond, TX, and looking for an exciting and fun activity to keep the kids entertained? Look no further than Inflate the Party! As the premier bounce house rental company serving Richmond and the surrounding areas, Inflate the Party offers a wide selection of high-quality bounce houses that will make your event unforgettable. In this ultimate guide, we will delve into everything you need to know about bounce house rentals near Richmond, TX, by Inflate the Party, including why bounce houses are the perfect addition to your event, the benefits of renting from Inflate the Party, safety considerations, and more!
Why Choose Bounce House Rentals Richmond TX for Your Event?
Bounce houses, also known as inflatable bounce castles or moonwalks, are inflatable structures that provide hours of fun and excitement for kids of all ages. They come in various sizes, shapes, and themes, and are typically made from durable materials that are designed to withstand the rigors of active play. Bounce houses are a popular choice for parties, schools, events, and gatherings for several reasons:
Entertainment for Kids: Bounce houses offer a safe and interactive play environment that encourages physical activity and imaginative play. Kids can jump, slide, climb, and explore the various features of a bounce house, providing endless hours of fun and entertainment. Socialization and Bonding: Bounce houses create a social environment where kids can interact, play, and bond with their peers. They provide an excellent opportunity for kids to make new friends and build lasting memories together.

Versatility: Bounce houses are suitable for a wide range of events, including birthday parties, family reunions, block parties, community events, school functions, fundraisers, and more. They can be set up in various indoor or outdoor locations, including parks, backyards, community centers, or rented venues.Convenience: Bounce house rentals are a convenient option for event planning. They can be easily delivered, set up, and taken down by professional rental companies like Inflate the Party, allowing you to focus on other aspects of event planning.
Why Choose Inflate the Party for Bounce House Rentals?
When it comes to bounce house rentals near Richmond, TX, Inflate the Party is the top choice for many reasons. As a reputable and reliable bounce house rental company, Inflate the Party offers several benefits that set them apart from the competition:
Wide Selection of Bounce Houses: Inflate the Party offers a diverse range of bounce houses to suit different themes, ages, and preferences. From traditional bounce houses with bright colors and classic designs to elaborate obstacle courses and combo units with slides, tunnels, and climbing walls, Inflate the Party has something for everyone.Quality and Safety: Inflate the Party takes safety seriously and ensures that all their bounce houses are made from high-quality materials that are clean, well-maintained, and regularly inspected for safety. Their bounce houses are designed to meet or exceed industry standards for safety and are thoroughly cleaned and sanitized between rentals.

Professional Service: Inflate the Party provides professional and friendly service from start to finish. Their team is knowledgeable, responsive, and committed to making your experience smooth and enjoyable. They handle all aspects of the rental process, including delivery, setup, and pickup, so you can focus on enjoying your event.Flexible Rental Options: Inflate the Party offers flexible rental options to accommodate your specific needs. They offer different rental durations, including hourly, half-day, full-day, and multi-day rentals, depending on the type of event and your requirements. They also provide affordable pricing and package deals to fit different budgets.